Timing is everything for new Bulldog DB commit Kylon Griffin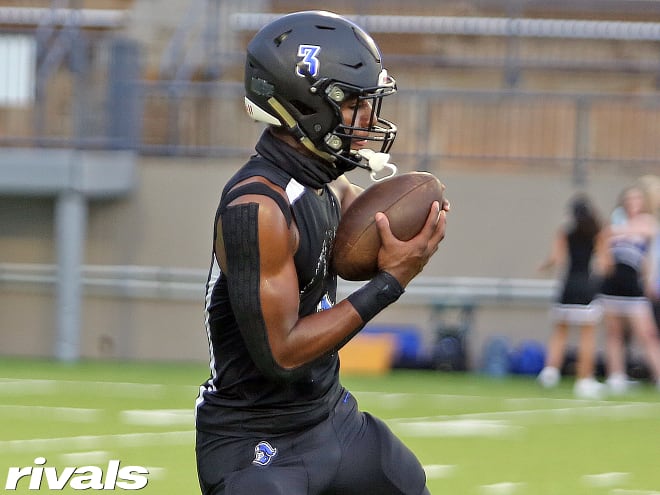 If you know you want something, why wait?
That's the line of thinking that had gone through the mind of Montgomery (Ala.) Catholic DB Kylon Griffin in the days leading up to his decision on Wednesday morning.
Griffin chose the Bulldogs over other offers from Florida State, Nebraska, Penn State, and several others, and he spent some time with BulldogBlitz shortly after announcing his decision publicly.
"I had everything I needed from them there," he said when asked about the timing of his decision. "They are a big program, the coaches are bought in, the players are bought in, and they checked all the boxes for me. They are going to help me both on the field, and off of it as well.
He continued.
"I'm just excited to be a Bulldog," Griffin said about his decision. ""I am excited to be there, and to allow them the chance to see me in person and coach me up. I've never been to Starkville before, but we have done a Zoom tour, where they showed me around and everything. I loved what we had the chance to see. They really take pride in all they do in that city. I think I will fit in great there defensively. I feel like they are going to put me at safety or the nickel spot."
Despite being unable to take visits due to the NCAA dead period restricting visitors, Griffin built up multiple strong relationships with members of the coaching staff. Look for those relationships to continue growing now that they have him committed.
"I have a great relationship with both Coach (Jason) Washington and Coach (Jeff) Phelps. We talk almost everyday. Whenever I am working out or playing, I would try to send them clips and stuff. They would go through them and coach me up based on what they were seeing. We talk a little bit about everything. Football, regular life, academics, etc. We try to talk as much as we can."
Moving forward in the process, Griffin's best friend and teammate, fellow DB Jourdan Thomas, is first on Kylon's list of targets that he will be looking to recruit to join him.
"He's been thinking about it," said Griffin about Thomas joining him in Starkville. "Then again,. though, that is his decision in the end. He and I talk all the time about the possibility to play together in college.. If it happens, it happens."
Griffin said on Wednesday that he was locked in on Mississippi State, and at this time does not see himself considering other schools or taking other visits.