Brown picks Bulldogs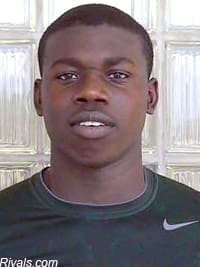 The 6-foot-1, 166-pound wide receiver camped at MSU last Friday and impressed the coaches enough to get an offer.
Brown has been listed at running the 40-yard dash in 4.66 seconds and has been catching the eye of more big schools, as MSU, Ole Miss and Vanderbilt were the only SEC schools showing him interest.
Ultimately, Brown said he liked Mullen and Starkville the best.
"I've already been to Mississippi State a few times, and went to camp Friday," Brown said. "I really liked the campus, the whole school. They've got the major I want to major in."
The apparently ambitious Brown is planning to major in pre-med at MSU.
Other than the atmosphere and academics, Brown said the MSU offense was what attracted the receiver to the Bulldogs.
Brown said he was happy to get his commitment out of the way early so he focus on two-a-days for Jim Hill and learning the new offense, saying he's excited about his team this season.
However, Brown said he has not entirely shut his recruitment down, though it may not matter.
"I'm probably going to listen to what other people have to say, but I already know what school I'm going to," Brown said.
He said he will visit MSU in the fall, as well as maybe a couple other visits, and he is solid in his commitment to the Bulldogs.